Podcast
Redefining HR is a podcast exploring the leading edge of all things talent - HR, people operations, recruiting, and business.
About The Show
Redefining HR is a podcast exploring the leading edge of all things talent - HR, people operations, recruiting, etc. Each week I sit down with big thinkers and doers in the field to get an inside look at how they build their teams, what drives them, and where we can do better. The podcast spotlights mavericks, innovators, boundary-pushers, creators, builders, and convention crushers. It's a conversational format bringing real insights, experience, and stories from a range of business and talent leaders around the world.
The podcast launched in 2019 as 21st Century HR and was renamed in 2020 to align with a book I wrote about modern people practices and approaches.
The Redefining HR podcast is underwritten by our friends at Pyn, leaders in modern employee communications for the distributed workplace. A tremendous tool that's definitely worth your time.
About The Host
Hi. 👋 I'm Lars Schmidt, the host of this podcast.
I've spent over 20 years in the field of HR and recruiting building progressive talent teams and programs for a range of companies from tech unicorns to hospitality.
I'm a wonk on modern HR and I'm passionate about accelerating the evolution of people team capabilities and impact through efforts like the HR Open Source initiative I co-founded, regular columns in Fast Company and Forbes, my Redefining HR book, co-authoring Employer Branding for Dummies (Wiley, 2017), and talks around the world.
How to Listen
I highly recommend subscribing so you can automatically receive each new episode. The good news? You have options! Subscribe on your preferred ear delivery vehicle below. Apple Podcasts | Spotify | Google Podcast | Stitcher | TuneIn

Industry Recognition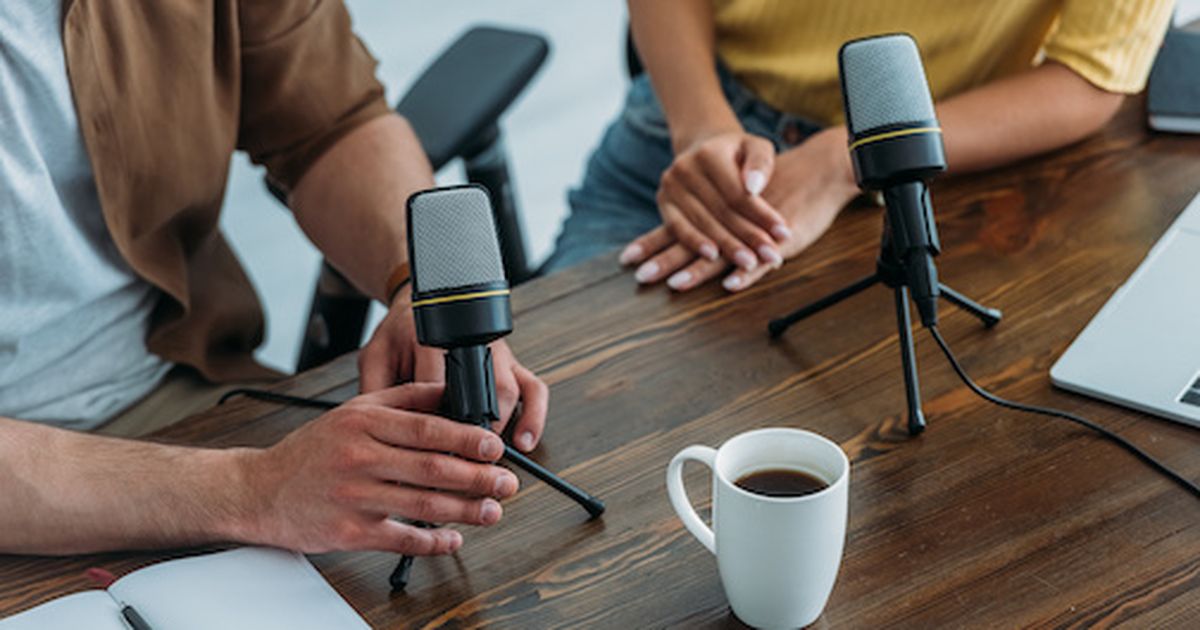 Nice Things People Have Said About The Show
Katelin Holloway
Partner, Initialized Capital
"The thing I love most about Lars is his unique ability to listen, synthesize, and the articulate - very simply - some of the most interesting, forward-thinking trends in the HR industry (hint: it's not just for HR people). Time to start listening."
Hung Lee
Curator, Recruiting Brainfood
"Redefining HR has rapidly become one of the must listen podcasts in the industry. The calibre of the guests is bettered only by the quality of the conversations. Lars Schmidt is one of the best"
Dominique Taylor
SVP People Operations, Axios
"One of the few bright stars in the HR space. I've been following Lars for almost a decade because he's a constant source of great ideas in the field. His podcast is a great way to access his insights and connections!"
AJ Thomas
Head of People Products, Strategy, and Operations - X, The Moonshot Factory
"You want a window into the future of our profession/industry? Then you HAVE to listen to this podcast. Amazing thought leaders and fantastic insights about people & culture with a balance in respecting the history of our industry while pushing forward and challenging the status quo in HR. If you're serious about driving behavior and mindset change in your organizations, you're missing out if you haven't yet added this to your list of podcasts this year."
Dipti Salopek
VP People, Snyk
"I've been a listener to the Amplify podcast for over a year now, and as an HR leader myself, I love how it highlights relatable situations, and listening to how other leaders have tackled them helps sparks learnings, insights and ideas for me. Lars is a talented interviewer and brings out the best from his guests in an empathetic, human, and wholly compelling way. "
Lilian Mahoukou
Talent Acquisition Manager, Mondelēz
"Lars is one of the top HR professionals in the world, and his podcast is an opportunity to connect to his world, his vision, and the different debates he curates. This podcast is also a way to invest in yourself if you're a lifelong learner and want to get inspired for your daily work."